Je suis Professeure d'Économie au département d'Économie de Sciences Po Paris.
Je suis également co-directrice de l'axe « Evaluation de la Démocratie » du Laboratoire Interdisciplinaire d'Evaluation des Politiques Publiques (LIEPP) et Chercheuse affiliée au Center for Economic and Policy Research (CEPR).
---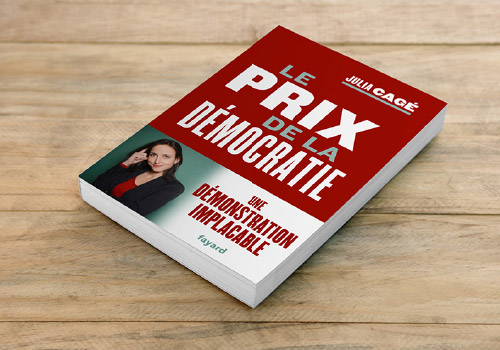 ---
NOUVEAU

« The Production of Information in an Online World » (avec Nicolas Hervé et Marie-Luce Viaud)

Review of Economic Studies, 2020.
---
NOUVEAU

"Media Competition, Information Provision and Political Participation: Evidence from French Local Newspapers and Elections, 1944-2014"

Journal of Public Economics, 2020.
---
NOUVEAU

"Newspapers in Times of Low Advertising Revenues" (avec Charles Angelucci)

American Economic Journal: Microeconomics, 2019.