I am Associate Professor of Economics in the Department of Economics at Sciences Po Paris.
I am the recipient of a starting grant from the European Research Council (ERC) for a five-year project on "Campaign finance, Information and Influence: A Comprehensive Approach Using Individual-Level Data and Computer Sciences Tools" (PARTICIPATE) (legal information).
I am also co-director of the Laboratory for Interdisciplinary Evaluation of Public Policies (LIEPP)'s "Evaluation of Democracy" research group & a Research Fellow of the Center for Economic and Policy Research (CEPR) (Economic History, Industrial Organization, and Public Economics Programs).
I am the leader of the CEPR's Research and Policy Network on "Media Plurality".
---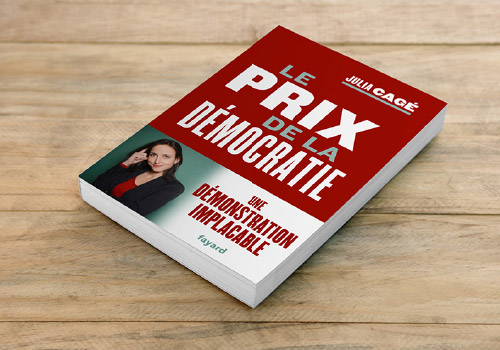 ---
Conditionally accepted, American Economic Review.
---
Journal of Public Economics, 2022, 206.
---
---
Review of Economic Studies, 2020, 87(5): 2126-2164.
---
Journal of Public Economics, 2020, 85.
---
American Economic Journal: Microeconomics, 2019, 11(3): 319-364.